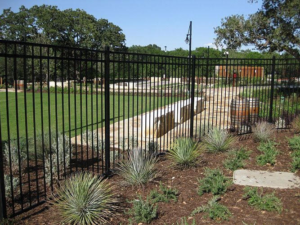 Now is a great time to add a new fence to your property. 2020 has definitely been a trying year, but one positive has been the amount of extra time that we have been able to spend in our homes and with our families. Many of us have been making improvements to our homes and expanding our living spaces. A fence can provide you with a safe way to enclose your yard giving you precious outdoor space for you and your family. Twin Cities Fence is a local fence installation company that offers affordable, durable and high-quality fencing to those in the Minneapolis/St. Paul, MN area.
Enclose your Outdoor Space for Family Time Outside
Fences can add privacy and security and a natural boundary that can keep your pets and children contained and safe while they are outdoors. In 2020, our outdoor spaces have become more important than ever. You may have thought in the past that a fence would be a great addition to your home – now is a great time to make that happen. Our fence installation contractors can come to your home and make a recommendation for the best type of fencing materials for your property and your budget. We offer the following fence types:
● Aluminum fences
● Chain-link fences
● Steel fences
● Vinyl fences
● Trex fencing
● Wood fences
We remain open and fully operational during this time. We are also very concerned with safety and have put additional safety measures into place to minimize exposure and protect our clients and staff. We understand that this is a difficult and stressful time for our clients. Right now, we are offering 100% contact less service. Our experienced crew can provide quotes and free estimates, all installation services and even final payment without face to face interactions. We can help you design the perfect size fence, choose the right material and install it with very little (if any) disruption to your daily life.
Experience Fence Installation Company in Minnesota
Twin Cities Fence installs fences for residential and commercial Minnesota properties all year round so there is no time like today to reach out to our team for more information. The next few months will be filled with some incredible weather – and spending time outdoors is a great way to stay active and healthy during COVID-19. To learn more about how we can help fence your yard or property, call our experienced team at 612-443-1948.