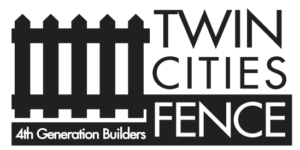 Many fencing contractors take the winter months off, or at least significantly scale back their work during the cold months. At Twin Cities Fence, we don't believe in that business model. Just because it's cold outside and there may be snow or ice around, doesn't mean that your fence is immune to damage during the winter. What are you supposed to do if your roof gets damaged during the winter when all of these fencing contractors are hard to get a hold of? Well, at Twin Cities Fence (TCF), we make that decision easy. We are a winter fence repair company eager to get your fence back to 100% no matter what time of year it may be.
Experienced Fence Repairs
When it comes to fence repairs, experience is one of the most important parts of the characteristics that you should be looking for in a winter fence repair company. At TCF, our fence repair competitors really struggle to match our experience. As a fourth generation fence repair company, TCF has been a household name in the fencing industry for decades. Whether it is residential or commercial, we've got you covered. Combining our experience with elite customer service, high quality materials and affordable pricing makes it extremely difficult to beat the total package that we have to offer.
24 Hour Winter Fence Repair Services
Damage to your fence is usually unexpected. If you're a homeowner, a damaged fence can mean that your dog can no longer go outside without being on a leash. If you run a business, a damaged fence could cause your expensive equipment to be left unsecure. So, no matter what time of day it may be, our fence repair experts are here to help. Offering 24-hour winter fence repair services, one of our fence repair professionals will be at your property to inspect and repair the fence damage in a jiffy! The time of day and cold temperatures do not keep our staff from getting your winter fence repairs done in a timely manner.
Just because it is winter doesn't mean that your fence can't be repaired. At Twin Cities Fence, we take pride in offering our clients winter fence repairs. Offering year round fencing repairs, we can help your residential or commercial fence get back to full strength in no time. To learn more about our winter fence repair company or to request our 24 hour fence repair services, give us a call today at (612) 443-1948.