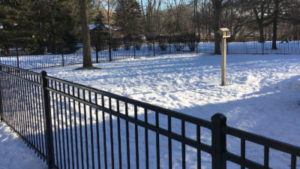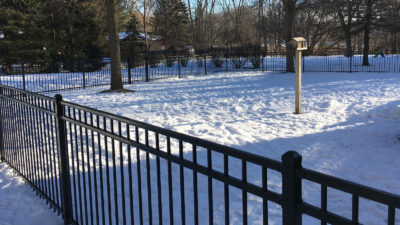 As the weather cools down in Minnesota, you may think that you have to put that fence installation project on hold until Spring. The reality is that winter time is a great time for fence installation, which is why the team at Twin Cities Fence offers winter fence installation to customers across Minnesota.
What to Look For in a Winter Fence Installation Contractor
Experience – If you're looking to have a fence installed this winter, it's important to choose a reputable MN fencing contractor that has the experience you need to get the job done right the first time. At Twin Cities Fence we've been around for four generations providing the highest quality fencing installation and repair services to residents in and around Andover, as well as throughout the entire Twin Cities area.
Wide Array of Fencing Materials – Are you unsure of the type of fencing material you'd like for your home or business? At Twin Cities Fence we offer a variety of materials including vinyl fences, aluminum fences, chain link fences, wood fences, as well as many others.
Family Owned and Operated – Many times working with a family owned and operated company allows the customer to be more intimately involved in the entire design and build process and feel like they're being better taken care of throughout the process. At Twin Cities Fence, we're family owned and operated and all of our employees live in the same communities where they work, which gives them an even greater appreciation for the work they do. By working with a company like Twin Cities Fence you're helping to keep jobs right here in the community, which is good for everyone involved.
Winter Fencing Installation Services
Are you ready to finally get that beautiful fence installed that you've been dreaming about for years? If so, now's the perfect time to get a professional fence installation at a fair price. We're always offering affordable prices and are looking to fill up our winter schedule, so if you're on the 'fence' about having a new fence installed, now's the time to give us a call.
We offer 24 hour emergency fence repairs so rest easy knowing that if your fence is ever damaged, we'll work around the clock to get it fixed as quickly as possible. Give our team a call today at 612-443-1948 to get a free estimate, or to learn more about any of our fence installation services.