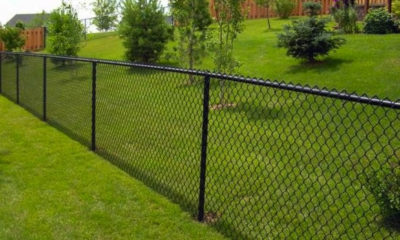 If you have decided to fence in your property, you have probably turned your attention to the size of the fence and what it will look like. You will want to choose a material that fits the style you are looking for but that also brings function, durability and strength. The fencing contractors at Twin Cities Fence can help you decide what fencing material is best for your needs. Fence installation is our focus, we do it 12 months a year, so we very much enjoy it when we can help our customers choose the right material for the job.
Choosing The Best Type Of Fence For Your Property
We offer a wide variety of fencing materials and the experience to install your fence correctly so that your fence will last for many years to come. Here is some basic information about a few of the most popular fencing materials:
Vinyl Fencing: Vinyl fencing is a popular choice in the area because it is strong and durable and can outlast the harsh elements. Vinyl fencing requires very little maintenance, so it is an affordable option. In addition, you can choose several different styles of vinyl fencing, including a modern vinyl picket fence, a decorative ornamental vinyl fence to complement the exterior of your home, or even a vinyl privacy fence to protect your home and outdoor space.
Cedar Wood: When you envision a fence on a large piece of land, you may immediately think of a cedar wood fence. We offer many different options of wood fences depending on your needs – low wooden picket fences, towering and solid privacy fences, wood post and rail fences, and steel post wooden fences that provide extra strength and durability.
Steel Fence: Galvanized steel is one of the strongest fencing materials, so it is ideal for use in Minnesota. The winters are brutal and can take a real toll on a wood fence over the years. A steel fence can keep your property safe and secure and last for many years. Our steel fences have the look of a classic wrought iron fence so adds an element of style along with function.
Fence Installation Contractors In MN
Twin Cities Fence is your #1 choice for a fence installation company in the Minnesota area. In addition to a wide variety of fencing materials, we value the experience of our customers and work hard to provide the best possible service. We can help you make the best decision about fencing material based on your needs, your budget and your vision for your property. For more information about a fence installation project, call us at 612-443-1948.