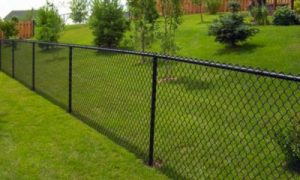 Are you considering installing a new fence around your property? Partnering with Twin Cities Fence ensures a smooth and hassle-free experience from start to finish. As experts in the field, we understand that embarking on a fencing installation project can be both exciting and overwhelming. To help ease any concerns and provide clarity, we've outlined the key steps and processes you can expect when getting a new fence installed with Twin Cities Fence.
Consultation and design: The first step in our process is a thorough consultation to understand your specific needs and requirements. Our experienced team will assess your property, discuss your objectives, and provide expert recommendations tailored to your preferences. We'll collaborate with you to design a fence that meets your aesthetic, security, and privacy needs while adhering to local regulations and guidelines.
Fencing Material selection: Once the design is finalized, we'll guide you through the selection of materials for your new fence. Whether you prefer the timeless elegance of wood, the durability of vinyl, the versatility of metal, or the low maintenance of composite materials, Twin Cities Fence offers a wide variety of options to suit your style and budget. We'll provide detailed information about each material, including their durability, maintenance requirements, and longevity, helping you make an informed decision.
Professional Fence installation: With the design and materials chosen, our skilled installation team will begin the construction process. We handle every aspect of the installation with precision and expertise, ensuring that your new fence is installed correctly and securely. Our team adheres to industry best practices, utilizing advanced tools and techniques to guarantee the highest quality workmanship.
Timely completion: We understand the importance of completing the project within a reasonable timeframe. Twin Cities Fence is committed to delivering your new fence promptly without compromising on quality. Our efficient installation process, combined with our team's expertise, allows us to meet agreed-upon deadlines while maintaining the highest standards.
Post-installation support: Even after your new fence is installed, Twin Cities Fence is dedicated to your complete satisfaction. We conduct a final walkthrough with you to ensure that every aspect of the project meets your expectations. We provide guidance on proper fence maintenance to maximize its lifespan and offer support should you have any questions or concerns down the road.
New Fence Installation
Embarking on a new fence installation project with Twin Cities Fence is a seamless and rewarding experience. From the initial consultation to the final walkthrough, our team of professionals will guide you every step of the way. With our expertise, attention to detail, and commitment to customer satisfaction, you can trust us to bring your vision to life and provide you with a beautiful, secure, and durable fence for your property. Contact Twin Cities Fence today to begin your journey toward an enhanced and protected outdoor space.