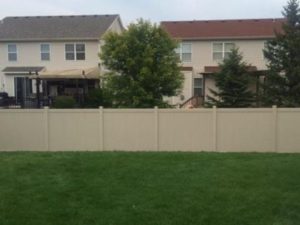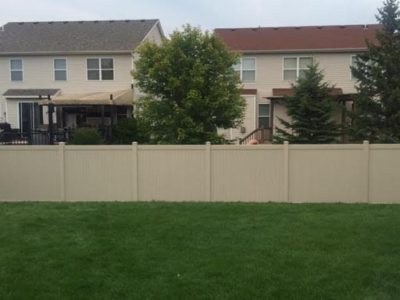 Are you concerned about the cost of installing a new fence on your property? Or maybe you are worried that the installation process will tear up your yard and leave it a mess? If you have been considering fencing on your property, you may be surprised to learn that Twin Cities Fence can complete the entire installation process quickly, affordably and without leaving any damage to your yard.
Fence Installed in 1 Day Without Yard Damage
Twin Cities Fence uses a unique installation technique that is stronger than anchoring your fence with concrete poured for a 4×4 fence post. This means absolutely no damage to your yard, no post rotting and a significantly less expensive installation process than any of our competitors can offer. We achieve this by keeping wood to ground contact minimized. And, what that means for you is that your fence will stand the test of time!
Fence Installation 12 Months a Year
Our company's main focus is fence installation, and yes we install fence 12 months a year using a cutting edge installation process. We specialize in installing a variety of fences all differing materials, sizes, shapes, and designs, ensuring that we can meet every residential and commercial fencing installation need.
Cedar Wood Fences
Vinyl Fencing Systems
Steel and Aluminum Ornamental Fencing and Gates
Galvanized Steel and Color-Coated Chain Link Fences
Privacy Fences
Year Round Fence Installation and Repair
No matter what your fencing needs, partner with our crew at Twin Cities Fence. The first step is getting a free estimate – so, pick up the phone and call us today at 612-443-1948. With more than 40 years of experience in fence installation and repair, you can count on us to stand behind our work.