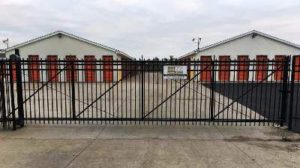 Commercial fencing is something that should be both functional and aesthetically pleasing to the eye. Most commercial properties already have an idea of the functional uses they need but can be undecided on the type of fence that best suits their property and their style. At Twin Cities Fence, we offer a variety of different commercial fencing systems that are sure to meet your needs. Exercising your options and having our professionals work with you to find a fence that is both affordable and hits all your criteria is something we pride ourselves in doing at Twin Cities Fence.
Commercial Chain Link Fence Systems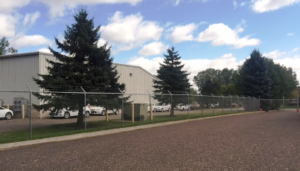 Chain link fences are one of the most popular commercial fencing systems. They are heavily utilized for commercial properties looking to restrict certain areas or keep trespassers out. Our chain link fences are durable, made of galvanized steel and then zinc coated to allow an extra layer of protection from rust of corrosion. We even have the option of color-coating your chain link fence, making it more attractive and even more weather resistant. Chain link fences are both affordable and low maintenance for your commercial property.
Vinyl Fence Systems For Business and Residential

There are so many looks and styles that a vinyl fence can take on – it's hard to just narrow it down to one. For commercial uses, many vinyl fences are made tall to act as a privacy fence. Vinyl fences are a great way to give you safety and security as you cannot see through them like a chain link fence and they are extremely hard to climb over. Additionally, vinyl fences are stylish and add a beautiful element of design to any landscape.
Aluminum and Steel Ornamental Fence Systems for Home and Business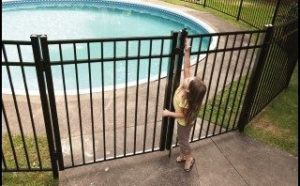 When you think of this type of fencing system, people often think of the short, spiky points found in residential neighborhoods. We have this option as well. However, aluminum and steel ornamental fence systems can be great on commercial properties. These fences are durable and weather-resistant. They are classy and still can function as a restrictive barrier for trespassers or added security. This option in both steel and aluminum, is suprisingly very affordable
Commercial Wood Fence Systems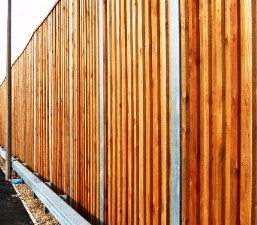 Picket fences, privacy fences, post and rail fences…you name it, we can build it. Choosing our wooden fencing system means that you can decide on what type of functionality you want your fence to have. Wood is great for privacy, but can also add aesthetic value and style to your property, depending on what you need.
No matter what commercial fence option you may need or want, Twin Cities Fence has got you covered. For more information on the options of commercial fencing we carry and what might best suit your property, give us a call today at (612) 443-1948. No one can match or beat our price…why you may ask? Most of our fence installation projects take 1 day which saves our customers money. Less installation time means less labor costs.