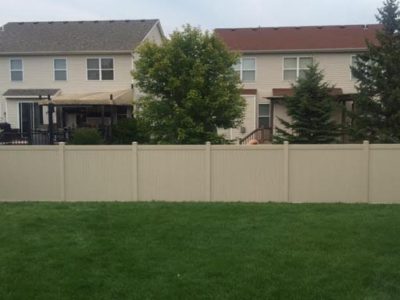 When it comes to residential fencing in the Twin Cities area, our dedicated team at Twin Cities Fence offers the total package to all of our clients. As the premier Twin Cities residential fencing company, let us incorporate a durable and attractive fence that fits your needs.
What Sets Us Apart
Sure, there are plenty of residential fencing companies in the Twin Cities to choose from, but none that provides the type of service our fencing experts at Twin Cities Fence provide. We've been in the business for four generations. Whether you are in need of fencing repairs or you're looking to invest in a brand new fence for your residential property, our experience allows us to get the job done right the first time around. At Twin Cities Fence, we truly value the relationships that we develop with our clients. We want to be a resource for you even after your residential fence is installed. One of the key things that sets us apart from our competition is that we offer 24-hour emergency fence repairs. This 24-hour service option allows for you to get your fence repaired when you need it most. Rest assured that we will not make you wait around for hours to get your repairs completed.
Popular Residential Fencing Options
If you know your residential property is in need of a fence but aren't sure on the style or material to use, let our team share some popular fencing options to consider. These include:
Chain Link Fence – If you're looking to protect your property or create a property boundary at an affordable cost, consider a residential chain link fence. This style fence is built to last and is offered in galvanized steel or color coating.
Wood Fence – The traditional residential fence that many homeowners invest in is a wood fence. These fences are great for privacy and security and are commonly seen around backyards and pools. At Twin Cities Fence, we offer privacy wood fencing, decorative wooden picket fences, wood post and rail fence systems and steel post wooden fences.
Vinyl Fencing – If you are looking for a residential fencing option that requires minimal maintenance, the vinyl fencing is a material to consider. Vinyl fences are durable, long lasting and hold up well against the Twin Cities weather.
There is so much more to learn about residential fencing and there's no better partner to help you every step of the way than Twin Cities Fence. As the premier twin cities residential fencing company, we're ready to tackle your upcoming residential fencing project. Give us a call today at (612) 443-1948 to learn more about your fencing options.