At Twin Cities Fence, we're committed to installing only the highest quality fencing systems, which means that we only use the highest quality fencing materials. That includes our Trex fencing, manufactured to be a sturdy and durable fence material intended for residential and commercial uses. Whether you're already familiar with Trex fencing and want a Trex fencing contractor who you can trust or you're just learning about the potential for Trex fencing on your property, you're in the right place. At Twin Cities Fence, we're a fourth generation building company that specializes in building quality fences in Forest Lake, Stacy, East Bethal, Oak Grove, Blaine and Ham Lake, MN. We build a wide range of fencing system types, which means that we have the experience and tools needed to complete a wide range of jobs – from small projects to large fencing jobs. To find out whether Trex fencing is the right fencing system for you, take a look at some of our information about Trex fences.
What is Trex Fencing?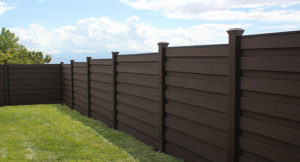 Trex fencing was designed to be an alternative to wood and vinyl fencing systems – and that's exactly how it functions. It's a composite fencing that has a natural look and requires very little maintenance – something that can't be said of other fences. When looking at Trex fencing system, depending on the coloring you choose, you might think you're looking at a wood fence or a vinyl fence or something in between! These fences are built using interlocking fence pickets, giving your property the classic look of a wood or vinyl picket fence without all of the downsides of wood and vinyl.
Benefits of Trex Fencing Systems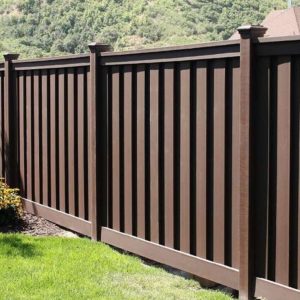 Trex fencing really is an amazing technology. With Trex fencing systems, you don't have to worry about weather and wear like you do with wood fencing; a Trex fence won't rot, warp, or bend, unlike wood, which is particularly susceptible for the cold and wet weather Minnesota sees in the winter time. In addition, Trex fencing is made to be low-maintenance, requiring no sanding, no staining, and no painting. That means that when we install a Trex fencing system on your property, you won't have to invite us back to make frequent repairs or keep your fence looking new – it will do that all on its own! Trex fences make for great privacy fences, blocking out views in areas you'd like to keep private and helping to decrease sound pollution for residential and commercial properties.
Is Trex Fencing Right for Me?
If you're wondering whether a Trex fence is right for you, your property, and your budget, consider the durability of Trex fences – unparalleled by its wood counterpart. With Trex fencing, you can expect your fencing system to last for years because of its durable nature, and you won't have to wonder every winter whether your fence will be rotting away from all the snow you see piled up against it. To find out more about Trex fencing and speak with our Forest Lake, Stacy, East Bethal, Oak Grove, Blaine and Ham Lake, MN Trex fence contractors, contact Twin Cities Fence today at 612-443-1948.