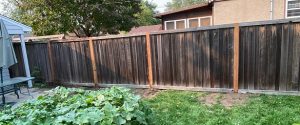 Your fence can take quite a beating over the course of the harsh and sometimes unpredictable Minnesota winters, making springtime fence maintenance an absolute must. Your fence spends the winter exposed to wind, rain, snow, unstable temperatures, freeze-thaw cycles, and underground shifts. It is important to spend time on spring fence maintenance and give your fence a little TLC so it can look its best and maintain its integrity long term. If your fence is used for a number or safety or protection applications, this is about far more than looks and getting started on your spring fence maintenance early may even prevent unfortunate emergencies.
Winter Months Can Be Harsh On Fence Structures
Minnesota's winters aren't as kind as they are in other, southern areas of the country. From strong winds to falling tree branches, it's highly likely that your fence sustained some seasonal damage over the past six months.
Carefully Inspect Fence For Any Damaged Or Weakened Spots
Depending on the extent of your fenced land, walk or drive along the full length of your fence slowly and carefully while checking for damage and have your tool kit on hand. Should you see any larger problems which require the help of a fence repair professional, make note of them so you can easily guide them to any issues. Rotten wood is the number one thing which leads to wood fence damage and requires immediate repair.
Giving Your Fence A Good "Spring Cleaning"
Fencing that only has minor dirt or debris stuck to it from winter storms can be easily cleaned with a garden house. A power washer can be used to get rid of serious deep stains, rust, or discoloration on different fence materials. Make sure you know how to use the power washer before applying it to your fence, and that using one will not void your fence's warranty if your fence is still under warranty. After washing, dry your fence before you repair or paint it.
Fence Inspection Repairs Or Replacement
The professional team at Twin Cities Fence have been completing year-round fencing installation and repairs on all types of fences including wood, ornamental metal, chain link, vinyl, and Trex fencing for over 40 years. When you work with Twin Cities Fence, you can be confident you will receive high-quality work and the best customer service in the business. Give a call to (612) 443-1948 or contact us online for an estimate.