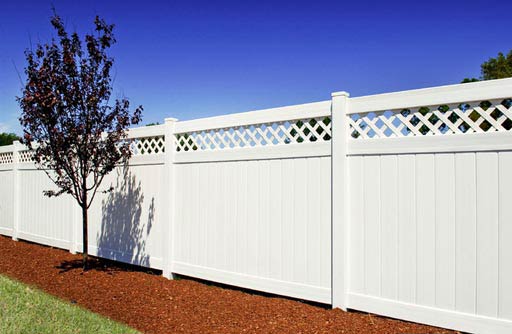 At Twin Cities Fence, we believe that your choice of fencing should be of the highest possible quality and the lowest possible maintenance. We have built a successful business on that exact belief. Your fence should be comparable to the roof of your home in terms of durability. A high-quality, low-maintenance fence begins with excellent materials, and we offer a number of different options to fit your needs and your budget. But it cannot stop with the choice of durable, reliable materials. If the installation is sub-standard, your fence will also be sub-standard, regardless of the material you have chosen.
Large Selection of Durable Fencing Options
Our staff can install all types of fencing, so you can get the look you want for your fence without compromising durability and function. It may be tempting to believe that the only way to achieve durability with fencing is to select a chain-link fence. That is simply not true. Vinyl, steel, and aluminum ornamental fencing all offer durability like chain link, and they give you more options for creating a specific visual appeal. The concept of fencing is, of course, pretty simple: It offers boundary markers, it keeps others from entering your property, and it provides a visual accent to the property on which it is installed. You can certainly decide on a type of fencing that leans toward the more decorative and lacks a degree of security, but with the options we provide, there is really no need to sacrifice one to achieve the other.
We install fencing that serves your needs, and our high-quality materials and experienced contractors will design and install a fence that will allow you take pride in your new fence. Our knowledge of the various components of the fencing business—from the materials used to the contours of the property where it is installed—means that you are more likely to be satisfied with the final product.
Minnesota Fence Installation & Repair Contractors
As confident as we are in our knowledge of how to install low-maintenance fencing, we also recognize that not even the most durable fence can withstand damage caused by Mother Nature. Fences can sustain damage. If your fence is damaged after a bad storm or some other kind of accident, Twin Cities Fence is also available and ready to complete the necessary repairs for you. If you would like more information about our durable, low-maintenance fencing options, call us at 612-443-1948.