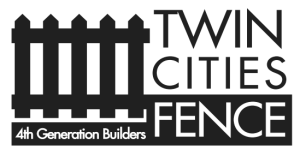 You and your family may have been wanting to add a fence to your property for months or even years. For many, it is simply hard to move forward with that type of addition to your home because of the concern about the cost. Twin Cities Fence understands price is a concern for many customers, so we offer free estimates for all types of fencing options. We realize that it is important to know ahead of time exactly how much you will spend, so we make this process simple and transparent.
Some of the most affordable and popular fencing options we offer include:
Vinyl Fencing: Vinyl fences have become more popular in Minnesota over the years because they can withstand the extreme Minnesota weather. Vinyl fences are strong, durable and low maintenance. They will last through many long, snowy winters without any problems. We can design a vinyl fence to match the style of your home and your property. We have experience with contemporary vinyl fences, vinyl picket fences, decorative ornamental vinyl fences and vinyl privacy fences. You will not break the bank with vinyl and will get a fence that will stand the test of time.
Aluminum Fence: Another fencing material that is great for our extreme Minnesota weather is aluminum. An aluminum fence is another great investment. Once you pay for the installation, you will not have to worry about the cost of maintenance like you do with wood. Aluminum will not rust and will provide you with a safe and affordable boundary for your yard.
Trex Fencing: Another very appealing option for many of our clients is trex fencing. Trex fencing is an eco-friendly alternative to wood or vinyl fencing. It is made of 95% recycled board, including plastic and wood fibers. With Trex fencing, you will get the benefits of composite fencing with a natural look. Trex fencing is reasonably priced at installation and will also save you money in the long run.
Affordable Fencing Options in Minnesota
During our free estimate, you can ask our contractors questions about the best fencing material for your property and your budget. We enjoy getting to know our clients and helping them make the best decision about their new fence. So, if you have been "on the fence" about adding a fence to your property, now is a great time to learn more with a free estimate. Call Twin Cities Fence at 612-443-1948.