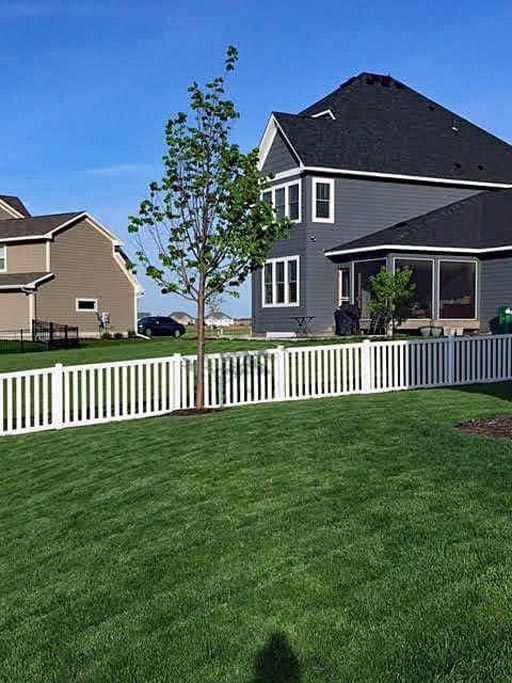 One great way to add value and privacy to your property is by investing in a residential or commercial fence. If you are in the Twin Cities area, you are in luck because our team at Twin Cities Fence is a local fencing contractor that you can count on. We understand that competition in the fencing market is stiff, so we make it a point to give it our absolute best with every fencing project that we take on, including yours.
Why Invest in a Fence?
There are plenty of reasons why investing in a fence for your residential or commercial property is a good idea. A new fence will instantly add value to your property. Fences are very popular, so if you ever decide to sell your property, the next owner will likely be thrilled that you've already installed a reliable fence on the property. Additionally, a fence from Twin Cities Fence can provide you with added protection. If you've got expensive equipment or if you prefer to create a barrier around your property, investing in a commercial or residential fence is ideal.
Diverse Fencing Materials
As a fourth generation fencing company, we've installed a wide variety of fences and have used diverse fencing materials as well. Through this experience, we've pinpointed the ideal fencing materials to focus on, which include:
Vinyl Fencing
Cedar Wood Fencing
Galvanized Steel Chain Link Fencing
Color Coated Chain Link Fencing
Steel Ornamental Fencing
Aluminum Ornamental Fencing
No Hassle Fencing Estimate
Are you interested in investing in a new fence for your property in the Twin Cities, but not sure if it's a project you can financially manage at this time? Well, at Twin Cities Fence, we offer a free, no hassle estimate on your potential fence. This allows you to get a clear picture of what it will cost you to invest in a residential or commercial fence for your property. If after reviewing the estimate, you decide that you're not ready to commit to a new fence, there is no obligation or any hard feelings. We are confident, however, that you'll find our fencing prices to be some of the most competitive in the Twin Cities area.
If you have been thinking about investing in a fence for your residential or commercial property, there's no better time than now! As a fencing contractor in the Twin Cities, our dedicated and experienced fencing experts at Twin Cities Fence are eager to provide you with exceptional fencing services. To request your free estimate, give us a call today at (612) 443-1948.