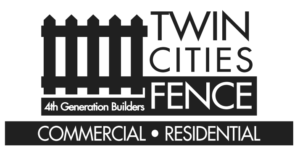 Are you in love with your property, but just wish you had a little more privacy? Well, one excellent way to gain that extra privacy around your property is by investing in a durable fence. Choosing the right fence contracting company to handle your new fence installation should not be taken lightly. At Twin Cities Fence (TCF), we take pride in the decades of fencing experience that we bring to the table. As a fourth generation fence contracting company, there's no other team you should trust more than us!
No Hassle Fence Estimate
Investing in a fence for your property is not cheap. Depending on the style fence and materials that you choose, a fence can vary in price. At TCF, we take the time to listen to your fence expectations and desires and help you determine the best fence for your property. From there, we create a free, no hassle estimate regarding your desired fence. Not only do we offer affordable fence pricing, but thanks to our decades of experience, we provide exceptional fence installation services as well. Our customers truly receive the total package when it comes to a new fence for their property. If you're not satisfied with the details broken down in your estimate, you can simply say no and there are absolutely no hard feelings.
Durable Fencing Materials
At TCF, we want our customers to have plenty of options when it comes to their new fence. Some fence contracting companies only offer one or two fencing material options, while our professional fence team offers much more! Depending on the look, budget and durability you are looking for, we've got a material for all scenarios. Choose from one of our many fencing materials, including:
Traditional Cedar Wood
Steel
Aluminum
Chain Link
Wrought Iron
Vinyl
Fencing Support
Once you purchase your fence and we install it on your property, our relationship doesn't just end. Instead, we want our customers to know that we are here for them for any fencing repairs that may be needed down the road. In fact, we offer 24-hour emergency fence repair service should you need immediate assistance at some point in time. At TCF, we understand how valuable your time is, which is why we strive to arrive at your property as soon as possible whenever you need us.
When choosing the right fence contracting company for your new fence, partner with a company that offers elite customer service, affordable pricing, long lasting materials and experienced fencing repair support. That's exactly what you'll get by teaming up with our team at Twin Cities Fence. Give TCF a call today at (612) 443-1948 to request your free fence estimate.