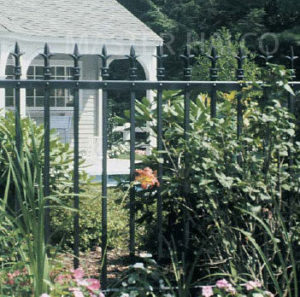 When it comes to installing, maintaining and replacing fences there is only one company you can trust and that is Twin Cities Fence. We have a great team, years of experience and are here to make your Minnetonka, Plymouth, or Wayzata home look great with a new ornamental fence. When you choose a company you want to make sure that you work with someone who understands the aesthetics of designing, building and installing a fence. You want it to match the style of your home and make it look as if the two were planned together.
Finding a contractor to help design your ornamental fence can be tricky. It may seem as if they treat their clients as if they work on an assembly line and each project is just another thing they need to get done. At Twin Cities fence we have built our company around being professional, having the best customer service and working hard to keep our company up and running for four generations! We make sure that all of our fence are not just beautiful but are also functional, allowing you to receive many different benefits from the end result. Whether you're looking to spruce up your property or make it more secure, you can't go wrong with our fencing system options, our unparalleled service, and our generations of building experience.
Ornamental Fence Contractor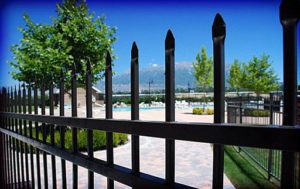 We install and repair fencing, gates, and other commercial and residential fixtures throughout the Minnetonka, Plymouth and Wayzata, including traditional wrought iron handrails, guardrails, and bumper guards to protect commercial property from high-impact damage. When it comes to designing, building, maintaining and replacing we here every step of the way. When you work with our fence contractors, you'll have your choice of fencing styles, sizes, materials, and designs, including our various fence gates!
At Twin Cities fence we have a variety of materials for you to choose from when it comes to fencing. Vinyl Fencing are a good material for privacy fences, picket fences, or ornamental vinyl fencing for a contemporary and durable fencing system that requires very little maintenance. We also have Cedar Wood Fencing for wooden picket, privacy, and post and rail style fences, perfect for a more custom fence design. Galvanized Steel Chain Link Fencing is affordable zinc-coated galvanized steel chain link fencing for creating boundaries on commercial and residential properties with added strength and durability. Steel Ornamental Fencing which is a traditional decorative and durable fencing system that's weather-resistant and adds aesthetic curb appeal and secure fencing for both commercial and residential properties. Aluminum Ornamental Fencing is more affordable option than steel, aluminum is another weather-resistant ornamental fencing material used to imitate traditional wrought iron fencing.
No matter what kind of fence you decide works best for functionality and aesthetically, we are here to be the best fence contractor around. Give us a call today and we will help make your fencing experience the best there is!