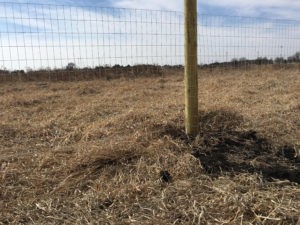 If you are researching fence repair on the internet right now, first of all, let us say that we are sorry! It must be stressful! How do we know that? Well, while everything precious in your world may be within your fence, the fences themselves, happen to be our world. At Twin Cities Fence, we have been installing and repairing fences for over four generations. Basically, we know fences. So when your farm or ranch has a busted out fence line, we understand that fixing it becomes an enormous priority. If you are searching for a company that repairs farm and ranch fences for people in MN, look no further than Twin Cities Fence.
Emergency Fence Repair
What good is a fence repair company if it's not available to you in an emergency? As a farmer or rancher, when a fence is vulnerable or weak in an area, it can mean a lot of time and money for the farmer or rancher. Therefore, we make ourselves available 24 hours a day, seven days out of the week for fence repairs. Damaged during a storm? We are on the way. Have a business meeting and your fence looks bad? We've got you covered. Worried about the security of your property? We are happy to help. Emergency fence repair is something that no one should have to wait for. We will do our best to get the job done as efficiently and flawlessly as possible.
Repairing or Replacing a Section
Sometimes, those old and beautiful farm fences grow weak and grow desperate for a repair. Outdoor structures age and become weathered over the years. So, if you are noticing a spot on your fence line that is showing some serious wear and tear, it may be time to call us. We will come out and assess the integrity of the fence as a whole. We can tell you what areas need work and what seem to still be intact. Repairing small parts of the fence over a long period of time will keep your beautiful fence standing for the longest amount of time and with the lowest of costs. It is generally the best alternative as opposed to replacing an entire farm or ranch fence.
For more information about farm fence repair in Minnesota and how we can make a difference, give us a call today at (612) 443-1948. At Twin Cities Fence, we can get your farm fence back to both the functionality and beauty that it once was. Reach out to us today!