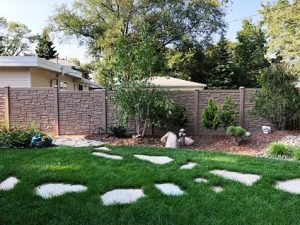 Many of us have developed a newfound appreciation of our homes over these last two years. COVID-19 has caused a huge shift in our perspective, our priorities and our thinking. While there has been a lot of stress and uncertainty, one positive thing that has come out of this time is the comfort of home. As you think ahead to next spring and summer, now is a great time to plan for a backyard paradise. A beautiful, functional fence can add a brand-new look to your property, allow you to finally use the space in your yard for entertaining, relaxing, playing games, bond fires or anything else you have in mind, all with added privacy and safety.
Year Round Fencing Installation Services
Many fencing companies only work during warmer months, so they might not be able to help you with a fencing project in the winter. However, Twin Cities Fence works twelve months a year. We enjoy new projects and have a crew that can help you choose just the right fencing material for your money. We offer a wide variety of choices and help you narrow it down by explaining the pros and cons of each material. That way, you will feel confident in your choice. We offer steel fences, vinyl fences, cedar fences, chain link fences, ornamental fences and trex fences. Depending on your needs and your budget, we will be able to help you choose the perfect fence for your property.
Local Fencing Company In East Bethal, MN
Once you have determined the fencing material you want to use, our fencing contractors will develop a plan for fence installation on your schedule. We have been working in the East Bethal, MN area for more than forty years and have built a reputation for our high-quality work, our excellent customer service and our fair and competitive pricing. We enjoy taking on new projects and helping clients transform their property into a new backyard paradise. After all, your yard is part of your home and should be enjoyed. Once your new fence is installed, our team can take care of your fence so that it will last for many years to come. So, let our fencing contractors install a fence now on your property so that when spring arrives, you can enjoy your new private and enclosed space! For more information about our year-round fence installation services, call our team at 612-443-1948 for a free estimate.