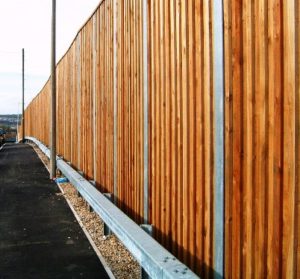 You can't go wrong with a wood fence. They never go out of style and they are durable against whatever type of weather Mother Nature decides to throw your way. Choosing wood as your fence material will provide you with diverse options for your commercial property. If you are looking for a reliable, trusted commercial wood fencing company to handle your new wood fencing installation, look no further than our committed fencing installers at Twin Cities Fence. If your commercial business is located in Minneapolis, Mn or a near by suburb, give us a call. Most of our fence installs take just one day reducing the cost of the project. Not suprising, Twin Cities Fence is a 4th generation fencing contractor. We even do fence installations in the winter for no extra charge.
Durable Security Fencing
You may not want all of your commercial equipment and materials to be visible, especially when you're not around. By utilizing a wood fence for your commercial property, you'll gain the privacy that you've been searching for. We've installed plenty of towering and solid wood privacy fences for added protection around a commercial property.
Cedar Wood Fence For Commercial Property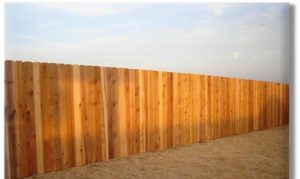 A wooden fence not only provides added protection and security to your property, but it can also transform the look as well. Wooden fences are perfect for creating necessary property lines with another property. Additionally, a wooden fence can easily become the perfect accent for your commercial property that helps bring the overall look of your landscape together. At Twin Cities Fence, our wooden fences provide commercial property owners with a traditional look that never goes out of style. We choose to utilize cedar wood for our fencing as it is some of the most durable wood material on the market.
Twin Cities Fence is Your Commercial Fencing Contractor For 4 Generations
Twin Cities Fence offers a free estimate on your commercial fencing needs. This allows you to learn more about what type of fence design we can offer. Additionally, this provides you with an accurate financial estimate of the project as well so that you are aware and comfortable with the price before committing to the project. Most of our fence install projects take just one day! Because we are able to achieve this, our competitors cannot touch our installed price. Reducing the installation time, saves our customers money!
If you feel like your commercial property is missing the one thing that will help you achieve the look and or the security you've been looking for, don't under estimate using wood commercial fence. Not only can this boost the curb appeal, but it can also keep your Commwercial Business more secure and private. For 4 generations, Twin Cities Fence has been the Minnesota commercial fence contractor of choice. Take advantage of our free estimate option today. To learn more, give us a call at (612) 443-1948.