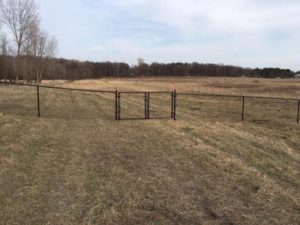 Chain Link fences are one of the most popular fencing styles in Stacy, MN. They are ideal for Minnesota weather and have a multitude of functional purposes for both residential and commercial properties. If you are looking for a chain link fence installer in Stacy, MN, stop looking and start calling your local professionals at Twin Cities Fence (612) 443-1948. Infact, most of our fence installation projects are completed in one day without every tearing your yard up.
For four generations, Twin Cities Fence has been installing chain link fences for residential and commercial properties around Stacy, MN. We have more than enough experience to safely and efficiently install your chain link fence and leave it up for years to come. When you are looking for professionals that will get the job done right the first time, Twin Cities Fence is your go-to chain link fence installer.
Advantages of Chain Link Fencing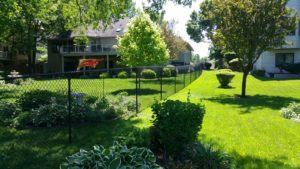 People often ask us why chain link fences are so high in demand. Chain Link fences are very affordable. Whether you are using galvanized steel or opt for a colored chain link fence, you are definitely going to get a good bang for your buck. Chain Link fencing is also extremely durable. Have you ever tried to cut thru galvanized steel? Thanks to their durability, chain link fences are capable of handling Minnesota weather.
They are also extremely low maintenance and require little upkeep throughout their lifetime. With galvanized steel or vinyl coating, chain link fences are less prone to rusting and weathering. Additionally, chain link fences offer security. Whether you are wanting to keep your children and pets inside your property, or keep trespassers completely out, chain link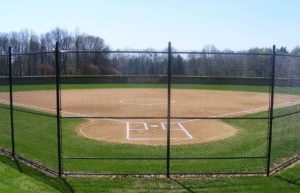 fences are great options as they are extremely hard to climb. Lastly, chain link fences are now offered in attractive colors. A chain link fence can look extremely classy by investing in a color-coated chain link fence or an added layer of PVC protection.
Chain Link Fence Installation Company Stacy, MN
Looking to fence in your yard? How about enclosing that baseball field at the park? Perhaps your pool needs a fence to keep little ones safe and out of harm's way. Twin Cities Fence should be the first and only place to call. We are your affordable chain link fence installers in Stacy, MN that are guaranteed to bring quality, efficiency and professionalism to every job. For more information about having a chain link fence installed in Stacy, MN, give us a call today at 612-443-1948 and we will give you a free estimate to get your started.