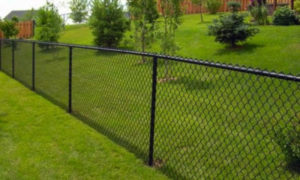 Spring and summer is here and it is time to buy and sell a home, make additions to your home and work on outside projects. When it comes to finding a contractor to help you with your housing needs, it can be extremely difficult. At Twin Cities Fence we have the years of experience, dedication and the A team to bring our work all the way and build a fence that is customized to you and compliments your home flawlessly.
Fence Contractors
Twin Cities Fence is proud to have been building dependable, durable fences in Minnesota for four generations. Our trained fencing professionals offer quick, knowledgeable service and competitive pricing. We provide fencing services for residential, commercial, and industrial properties, so our fence contractors and fencing specialists will be able to accommodate all your requests.
Commercial and Residential Fence
Our wide selection of chain link fences, wood fences, vinyl fences, and ornamental fences guarantees that we have something to satisfy everyone! We offer many different choices in pattern, cut, layout, color, and design, and we will work with you to customize your perfect fence. We strive to make sure you receive top value and excellent service when you work with us. We can accommodate a wide variety of projects, whether it is commercial or residential.
Properties of Chain Linked Fencing:
Safety – Chain link fences are popular for safety purposes. They can keep children and pets inside yards, but can still be seen through to supervise, and to keep other unwanted critters out. Additionally, chain link fencing is popular on commercial and industrial properties because it keeps others out of private areas. They are very sturdy, and not easily knocked over or damaged in ways that would allow someone to get through them.
Low Maintenance – Chain link fencing requires virtually no maintenance. Unlike other fencing options, chain link will not rot, and does not attract termites and other pests. It stays relatively clean due to natural weather, and if it ever needs cleaning, a quick spray from a hose will do the trick. The lifespan of a chain-link fence is longer than other fencing options, making it one of the top sellers.
Affordability – Chain link fencing is the most affordable fence option. The chain link fabric itself is inexpensive to purchase. If you are doing the installation yourself, it will be less difficult than other kinds of fencing. If you are having it professionally installed, it will be less costly because it is quick and painless to install.
If you are looking for a Chain Link Fence Installer in Blaine, Minnesota, Twin Cities Fence is here for you! We have the knowledge, experience and staff to make the process smooth and done flawlessly. Give us a call today and we can help you with your fencing needs.