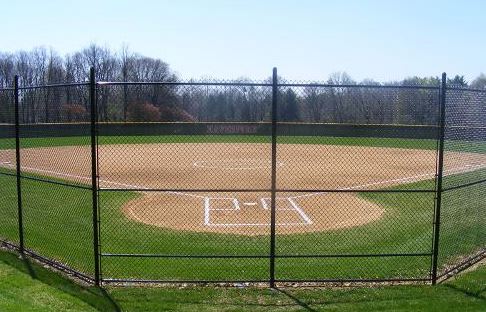 Are you putting up a new athletic field in MN? Well, unless you want everyone to have 24/7 access to this field, you can't forget about investing in an athletic field fence. With this type of fencing installation, you want to make sure that you choose the right partner for the job. There's no better option for you in MN than our team at Twin Cities Fence.
Experienced Fencing Installers
Not many fencing providers can say that they've been around for four generations. At Twin Cities Fence, we can say this with confidence! Over the years, we've installed a wide variety of athletic field fences. Whether it's fencing for a tennis court, baseball field, swimming pool, basketball court, or a football field, our experienced fencing installers have you covered every step of the way.
Wide Selection of Fencing Options
When you think of an athletic field fence, the first type of fencing that likely comes to mind is chain link fencing. This is definitely the most popular athletic field fence because of its durability and affordable pricing. If you're contemplating a different look, our fencing experts at Twin Cities also offer athletic field fencing in other options. Other materials to consider include:
Vinyl Fencing
Wood Fencing
Aluminum Fencing
Steel Fencing
Trex Fencing
Free Athletic Field Fence Estimate
With any type of fencing project, it's important to know the financial details around your project before finalizing a decision. At Twin Cities Fence, we make this easy on you by offering a free athletic field fence estimate. One of our fence installation professionals will come to your location to evaluate the size of the athletic field and provide you with an accurate cost estimate based on the type of fencing materials that you choose. There is no obligation when it comes to this estimate. If you're not satisfied with our athletic field fence estimate, then you can simply say no and there will be no hard feelings. If you are like most of our clients, however, you'll quickly see how affordable our fence installation is especially when you combine it with our top-notch installation services.
Building a new athletic field is a big project to take on. It's important that you protect this field so that the field itself stays in good health for the long haul. The best way to protect and secure your athletic field is by investing in an athletic field fence installation. If you are in the MN area, pick up the phone and reach out to our team at Twin Cities Fence. We specialize in athletic field fence installation and can quickly get you a free estimate to evaluate. To learn more, give us a call today at (612) 443-1948.