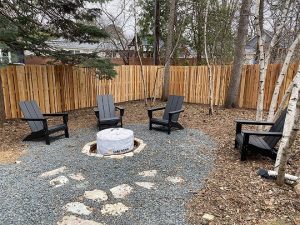 Summer fence maintenance is important to keep up with every year as temperatures soar and the humidity threatens your fence. Even if the structure around your property is made of wrought iron or chain link, the heat and humidity of the summers can wreak havoc on hinges, joints, and begin to rust the metal itself. Ignoring summer fence maintenance can lead to the loss of money if part, if not all, of the fence is compromised. As they say, the best offense is a great defense. Being proactive can save you money and grief. Though there are tips here about summer fence maintenance, it may be best for you to play it safe, and call Twin Cities Fence to handle any problems swiftly and at an affordable cost.
Dirt And Weed Removal
The best place to start is by removing any buildup of dirt that may have been thrown up on the fence by your children, lawnmower, and/or family pets. Walk the property and hack away any vines or weeds that may comprise the structure's integrity. If these elements are allowed to go unchecked, they could cause mildew, damaging insects, and irreversible rot.
Overhanging Limb Removal
A big part of summer fence maintenance is cutting limbs that, if they fall in a storm will sometimes cause the most expensive damage to remedy. If the trees are on a neighbor's property, play it safe and avoid drama by first talking to them about what you plan to do and perhaps even get them to help.
Closeup Visual Inspection
Inspect closely for warping or breaks in the fence. Does it appear that termites have set in? If wrought iron, is there rust around the welded joints? Ensure any hinges and/or latches are secure. Sometimes people look at the bigger picture and miss the small details.
Don't let summer fence maintenance get away from you this year. The professional team at Twin Cities Fence have been completing year-round fencing installation and repairs on all types of fences including wood, ornamental metal, chain link, vinyl, and Trex fencing for over 40 years. When you work with Twin Cities Fence, you can be confident you will receive high-quality work and the best customer service in the business. Give a call to (612) 443-1948 or contact us online for an estimate.