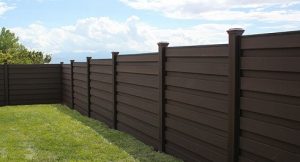 Many projects around the home can easily be done by a "handyman" or even yourself. But there are some projects that should be left to a professional. Top of this list is fencing installation. Installing a fence on your property can take hours and hours of time and if not done correctly, you can be left with an unfinished product, or a fence that simply does not do the job and does not stand the test of time. The experienced fence contractors at Twin Cities Fence can help you avoid the pitfalls of a do-it-yourself fencing installation project. We will install an affordable fence that is strong, durable, low maintenance and looks amazing.
Affordable, High Quality Fencing Installation in Minnesota
When you work with the contractors at Twin Cities Fence, you can be confident that your fence will be installed correctly and will protect your property for many years to come. We will guide you through the process from start to finish. One of the first things our team will do is to listen to your needs and your priorities for your fence. This will help us guide you to the right fencing material for your needs and your budget. We offer a wide range of options in terms of style and material including vinyl, wood, steel, aluminum and trex fencing. We can explain any strengths and weaknesses with the materials and give you an idea of pricing so that you can make the best possible decision for your property.
We offer high-quality fencing materials, highly skilled fence contractors and even repair services should you ever have a problem with your fence down the road. Fences can add privacy, safety and security and a notable border for your property. In addition, a new fence can add a new look to your property and improve overall curb appeal. Whether you want a traditional or modern look, we can turn your vision into a reality. All you need to do is let us know what you are looking for, and we can make sound and affordable suggestions for the perfect fence for your property.
Residential Fencing Installation
Twin Cities Fence has been in the fencing installation business for more than forty years. We serve residents of Andover and surrounding north metro area and provide the best fencing installation services in the area. For more information or to schedule a time to get a free estimate, call us at 612-443-1948 to speak to a member of our staff.