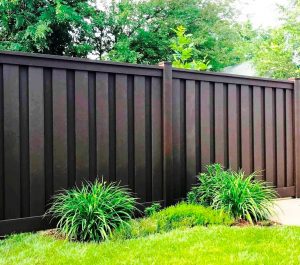 Looking for a fence for your residential or commercial property in Minnesota? Stop wasting your time with these corporate companies who aren't interested in investing into the community. At Twin Cities Fence, we are a local fencing company in Minnesota that prides itself in serving our neighbors and friends of the community.
Choose Experience
Apart from boosting our own local economy, there are several reasons why shopping local for your next fence installation is extremely important. First and foremost, you cannot beat our quality. At Twin Cities Fence, our turnover rates are low and our experience is high. We have been working on local fences in the area for over four generations. When you choose a local company that has been doing this as long as we have, you are choosing a company that knows what works. We have seen all different fencing materials, products, stains, and fads out on the market. We are a wealth of knowledge when it comes to choosing the right fence for you. To ensure that you have the right fence, gate or fixture that will work with your property, you absolutely should choose a local company with experience.
Choose Convenience
At Twin Cities Fence, we are so proud of being a local company that can help our neighbors when they need it most. If the unthinkable happens and damage is done to your fencing system, we will be there. Weather-damage during storms can be common in Minnesota and fences are no exception to that problem. Twin Cities Fence is proud to be a local company that offers 24-hour repairs for our community in hopes that we can help get your home or business functioning as normal as possible. If you are worried about pets, animals, or anything that endangers your property if your fence is down, feel free to call us 24 hours a day.
Choose Options
Just because we are a local fencing company in Minnesota does not mean we do not offer the flexibility as any other corporation. We have several different fencing materials in stock including:
Cedar Wood Fencing
Galvanized Steel Chain Link Fencing
Color-coated Chain Link Fencing
Aluminum Ornamental Fencing
Trex Fencing
And so much more!
If you are considering fencing installation for your Minnesota property, please first consider choosing our local fencing company. At Twin Cities Fence, we provide quality installation that beats the competition. For more information about Twin Cities Fence and our Minnesota services, give us a call today at 612-443-1948 or send us an email at contact@tcfmn.com.