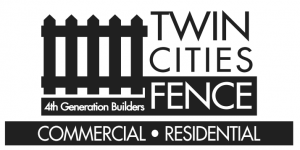 Looking for quality indoor fencing solutions that provide privacy and functionality? At Twin Cities Fence, we provide indoor fencing for both your storage and privacy needs. For over four generations, our company has been assessing our customers' needs and providing them with the right fencing solutions that store all of their boxes and more. With quality work, affordable prices and a dedication to our customers that surpasses everyone else, we are your only indoor fencing solutions company.
Indoor Fencing keeps Storage Safe and Secure
For many different reasons, property owners that are looking for a safe and secure way to store items should first look into the option of indoor fencing. Indoor fences provide an extremely safe and secure way to store machinery, products and whatever other items you may need locked up and safe. Best of all, indoor fencing provides a great way to keep all of your storage neat and organized.
Safety in Indoor Fencing
While indoor fencing is utilized in many different industries, indoor fencing is often utilized in industrial areas. Indoor factory fencing is an extremely efficient way to allow employee-only access points or mark off restricted areas to keep visitors and workers safe. Installing an indoor fence around dangerous areas allows for both safety and security.
Keeping it Private with Indoor Fencing
When most people think of an indoor fence, they picture a chain link fencing system that most often resembles a dog kennel. Perhaps this is you! Perhaps you are running a dog kennel or prefer a chain link fence to aid in your organizational storage needs. However, don't exclude all of your other indoor fencing options. At Twin Cities Fence, we provide a variety of indoor fencing materials that will fit both your budget and your functional needs. Our materials for indoor fencing include wood fencing, vinyl fencing, chain link fencing, aluminum fencing, steel fencing and even our eco-friendly Trex fencing. All of these options come in a variety of colors and styles to fit your property's unique look.
No matter what type of indoor fencing you may decide on, Twin Cities Fence has got you covered. Our installation team will work diligently to install your quality, multi-functional indoor fence as quickly and efficiently as possible. Our contractors handle all types of indoor fencing projects, big or small. All of your indoor fencing needs are right at your fingertips. For more information about indoor fencing uses, like storage and privacy, give us a call here today. Call Twin Cities Fence today at 612-443-1948.