Vinyl Fence Installers Near Blaine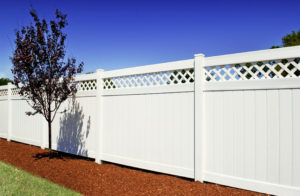 Vinyl fence systems have become more popular over the years, providing a fencing solution that complements the design of contemporary homes and businesses. Vinyl fences can serve many purposes, and your specific fencing needs will determine whether a vinyl fence is right for you. When choosing between fencing materials, think of the advantages and disadvantages of each, the style you'd like for your home, and the functionality of different types of vinyl fencing systems.
Because of the variable Minnesota weather, vinyl fencing systems are often the perfect solution for Blaine business and homeowners, as vinyl is strong and durable, lasting through one stormy winter after the next with little maintenance. Whether you choose a contemporary vinyl picket fence, a more decorative ornamental vinyl fence, or even a vinyl privacy fence to shelter your home, Twin Cities Fence will help ensure that you make the best choice for you and your property.
Vinyl Privacy Fences Installed

Privacy fences are not a new development; in fact, they're a fairly standard addition to any home or business looking for a little more privacy. For homeowners, privacy fences are particularly helpful if you're living in close quarters with your neighbors and you'd like to look out your windows or step into your yard without feeling like you're being watched at every moment. For many business owners, privacy fences are used as an added measure of security and safety, keeping outdoor restricted areas off limits to guests and customers. As not all privacy fencing systems are created equal, if you're looking for some additional privacy at your home or business, make sure that a vinyl privacy fence will grant you all of the benefits you're looking for.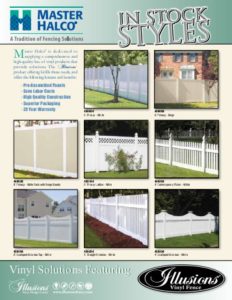 As with almost all fences, a vinyl fencing system will delineate property lines, enclose animals and children, and protect your property from intruders. In addition, though, a vinyl privacy fence will function as a means of providing shade on sunny days, sheltering your home or business from harsh winds, and even reducing the amount of noise escaping and coming into your home. As an added bonus, a vinyl privacy fence requires very little maintenance, which means that once it's erected, you won't need to worry about warping, rotting, or any other form of decay. With a PVC privacy fence, you can focus on running a successful and well-kept business or home without worrying about the state of your fence every time a storm hits.
Contemporary Vinyl Picket Fences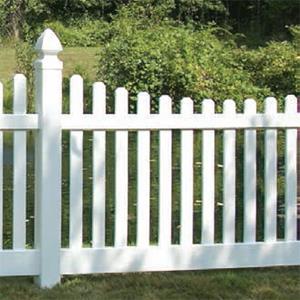 Picket fences are a more traditional fence design that has been a front yard staple among homeowners for generations. When we imagine the idealistic "home," the home that represents the American dream, many of us, especially if we've grown up in the suburbs, see a white house with a white picket fence. Now, though, these traditional fences have been made more practical and contemporary with vinyl. Using PVC fencing, picket fences have become a more durable option than ever before, outlasting the harsh Minnesota weather that could ruin weaker wooden picket fences. With vinyl picket fences engineered to last longer, we can install a vinyl picket fence that requires very little maintenance and is reinforced with UV inhibitors to eliminate the risk of discoloration. Because of the stability and longevity of vinyl picket fences, they're now a viable option for commercial fencing needs as well, functioning as an accent fence that will add character to your business and won't break down or require constant and extensive care.
Ornamental Vinyl Fences
Similarly to picket fences, ornamental fences are typically seen in the front and side yards of homes, though they are used sparingly for commercial purposes. If you're looking to add a uniquely designed fencing system to your property that will be functional and aesthetically pleasing, a vinyl ornamental fence could be exactly what you need. With an ornamental vinyl fence, like a vinyl picket fence, you'll find that the PVC materials used create a sturdy fencing system that won't rust or require upkeep, as metal ornamental fencing could. An ornamental vinyl fence can also be outfitted with matching gates and a variety of post caps to create an individualized design, making your fence a true ornament rather than just a simple and function fencing system.
If you're in Blaine, MN and looking for a fencing system that you can count on for strength, durability, and style, consider a vinyl fencing system from Twin Cities Fence. Contact us today at 612-443-1948 or contact@tcfmn.com, and find the right privacy fence, ornamental fence, or contemporary picket fence for you.