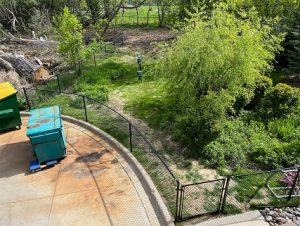 Fences are installed for many reasons – safety, security, containment, property boundaries, or for pure aesthetic purposes. Whatever the reason, a properly installed fence can last you for many years to come. Consider the consequences of installing a fence as a DIY project, then having to make costly repairs soon after installation. While some projects can be successfully completed on your own, when you think of the many things that must be considered when planning a fencing project, it can be a bit overwhelming. There are many considerations other than simple installation costs. The fencing experts at Twin Cities Fence offer some insight into what decisions go into a typical install:
Expert Fencing Advice At Your Fingertips
There are many fencing materials available on the market today, and all vary vastly in overall expense. But, much more than pure aesthetic purposes, the proper material will have to be selected (based on several factors), the location of the fence will need to be mapped, heights will be determined. Harnessing the experience of dedicated fencing contractors can help make this process go as smoothly as possible. Just come armed with your purpose for the fence and what you want it to look like. Let the professionals guide you the rest of the way through the selection process, with your budget and style in mind.
Cost-Cutting And Time-Saving Professionals
Everyone is looking to cut costs and save time. Oftentimes, the two are not synonymous – and consider, you get what you pay for in many instances. Most DIYers end up spreading a project out over several weekends, with many trips to the hardware store for lumber, concrete, post hole diggers, levels, saws, etc. What was thought, initially, to be a "small project" turns into a frustrating month-long endeavor. Hire the pros and get the job done rapidly, oftentimes within a few days to a week. The pros have the right tools to get the job done as quickly as possible.
Zoning And Local Ordinance Experts
There are a good number of ordinances that have been put in place when it comes to fence installation. These ordinances sometimes govern material choices, height restrictions, placement on the property, etc. In fact, many homeowners are unaware that there is a Minnesota Fence Law that governs placement on property lines and the involvement of the neighboring owner. Don't get caught putting up a fence that is against regulations, you'll be taking it back down or facing costly fines. Let experts who deal with installation ordinances and HOA tenets regularly plan your next fence.
Professional Installation In The Twin Cities
Let the professional fencing contractors at Twin Cities Fence help you plan, purchase, and install your fence. Having four generations of experience in erecting Minnesota fences, we have the knowledge and expertise you need to get your next project completed on time, the first time. For a complete list of Twin Cities Fence installation and repair services, contact us at (612) 443-1948 or email contact@tcfmn.com.