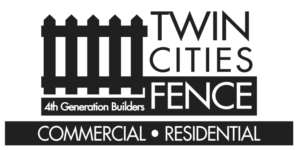 At Twin Cities Fence (TCF), we take pride in the high-quality work we do when we contract with you to install fencing on your property. We know that you are in search of affordable prices, and we do our best to deliver a combination of the lowest possible prices with the highest quality products. Our fence installation methods translate to zero post rotting. We also install your fencing quickly, which means you pay a lower price for excellent installation. We have been in this business for many years, and we have worked out ways to be efficient with our installation process.
Quicker Fence Installation Means Affordable Price
Another important feature of our installation process is that we ensure that your fence will stand strong on your property for many years to come. Our installation process, particularly with the posts that support your fence, is stronger than a concrete-poured 4X4 fence post. This means that your fence will do the job it is intended to do and remain standing even under extreme conditions. Our competitors simply cannot match the combination of efficiency of installation, the strength of our fencing when it is installed, and the low pricing. If you value the appearance of your yard, partnering with our team at Twin Cities Fence means your yard will stay in good condition both during and after the installation process. The bottom line is that our installation process will not damage your property.
Home or Business Affordable Fence Installation Contractor
Twin Cities Fence has been installing and repairing fences for more than four generations. We have been around for that long because we value our customers and we know how to do our jobs the right way. Our staff has established a reputation for excellent customer service and our clients trust us because of that. If you own a home or a business, you know that a fence can add aesthetic appeal and real value to your property. We install new fencing to both private homes and businesses.
Choose the Best Fence For Your Property
Twin Cities Fence can provide you with a number of different options for fencing material. We offer everything from simple chain-link to steel to vinyl. We also offer Trex fencing, wood fencing, farm & ranch fencing, and fence gates. If you need to install a fence, the chances are good that we have the material you are looking for. Additionally, if you are in need of a handrail or bumper guard, and not a complete fence, we can help you there too.
Call the Twin Cities most affordable fencing contractor if you are curious about how much it might cost to fence in your property, call our team at 612-443-1948 and let us come out and give you a free estimate on a fence that will work for your property, and for your budget.